17:30 Thursday, 22 June 2023
Join the berlin workers center for a step-by-step overview of how to claim your missing wages and hold your employer accountable to the law.
Connect with other workers and immigrants over free food & drinks
Learn more about the Berlin Worker Center, and speak with experienced organisers about your worker rights.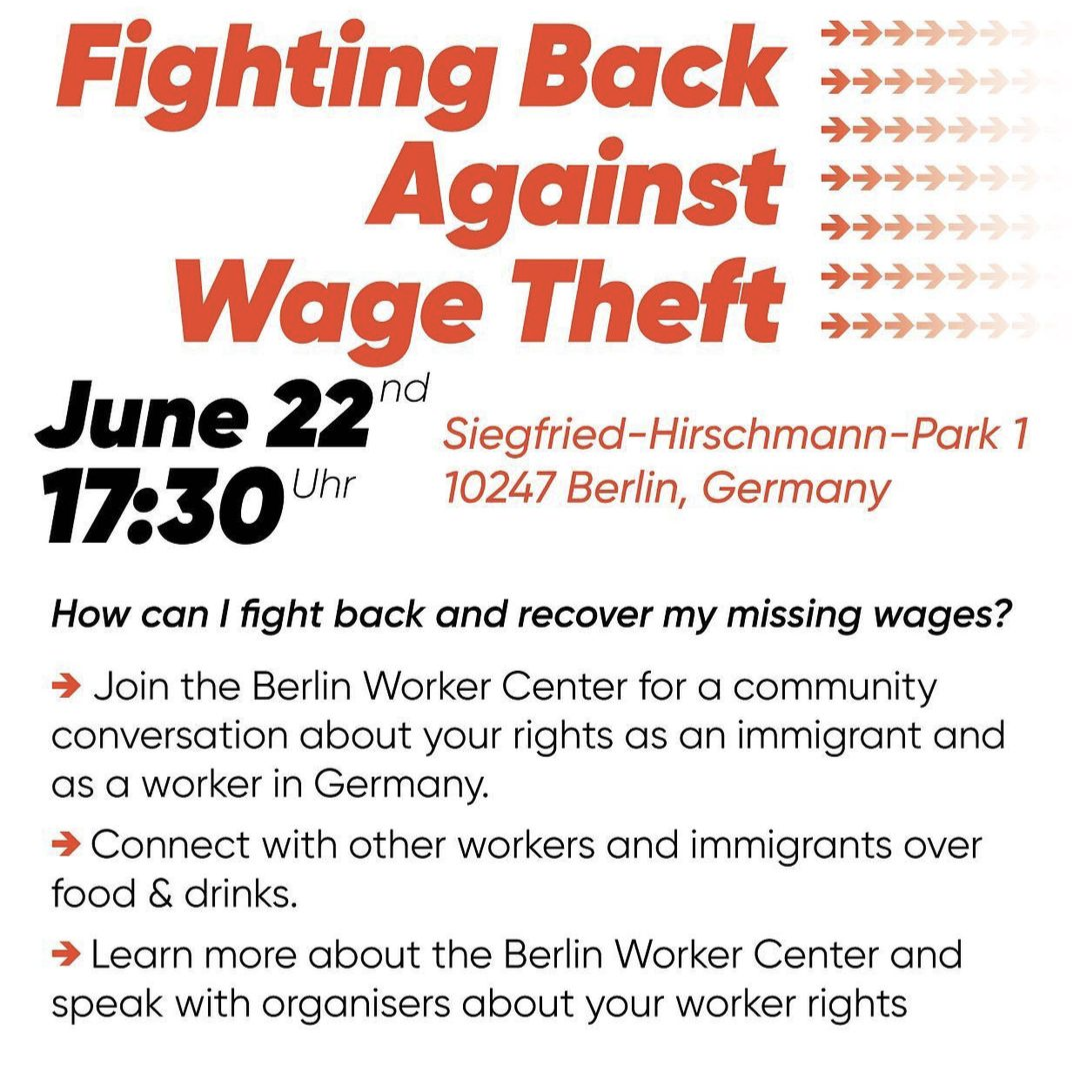 Programme:
The programme will be in English.
17:30 Doors open tea, coffee & snacks
18:00 Workshop begins
19:00 Short break
19:30 Questions
20:00 Wrap Up
Get informed about fighting back against missing wages as a migrant.
Learn about the legal system and how to hold your employer accountable in Germany.
Talk with experienced organisers, ask questions.
Get connected with help to navigate German bureaucracy.
Meet other workers struggling with similar issues.
Build power through organising.
Location
Siegfried-Hirschmann- Park 1
10247 Berlin
Germany
Files
2023.06.22-flyer-wagetheft_final.pdf
Code of Conduct
All meetings and communications are covered under the
Berlin Code of Conduct
. The privacy and safety of our members is important to us. Sharing the identity of members and or taking/sharing photos are strictly forbidden unless express consent is given.
Get involved